BOX PROJECT - 2019 INSPIRED BY PACKAGING BOX TO CREATE ACTUAL PATTERNS OF CLOTHING WITH BOX SHAPES
This collection is focusing on one of the shopping experience we get when we shop online, and I want to recreate this kind of experience into a engaging and interesting way, by combining the actual box you received and the garment you bought. And they are simply a set of look within the box, and the shape of it will be similar with the shape of the box when it fold or expand, and I just hope the package will be a new way of bringing more fun when people nowadays are getting lost online, and lacking of the experience with shopping in a actual store.

Box TOP 001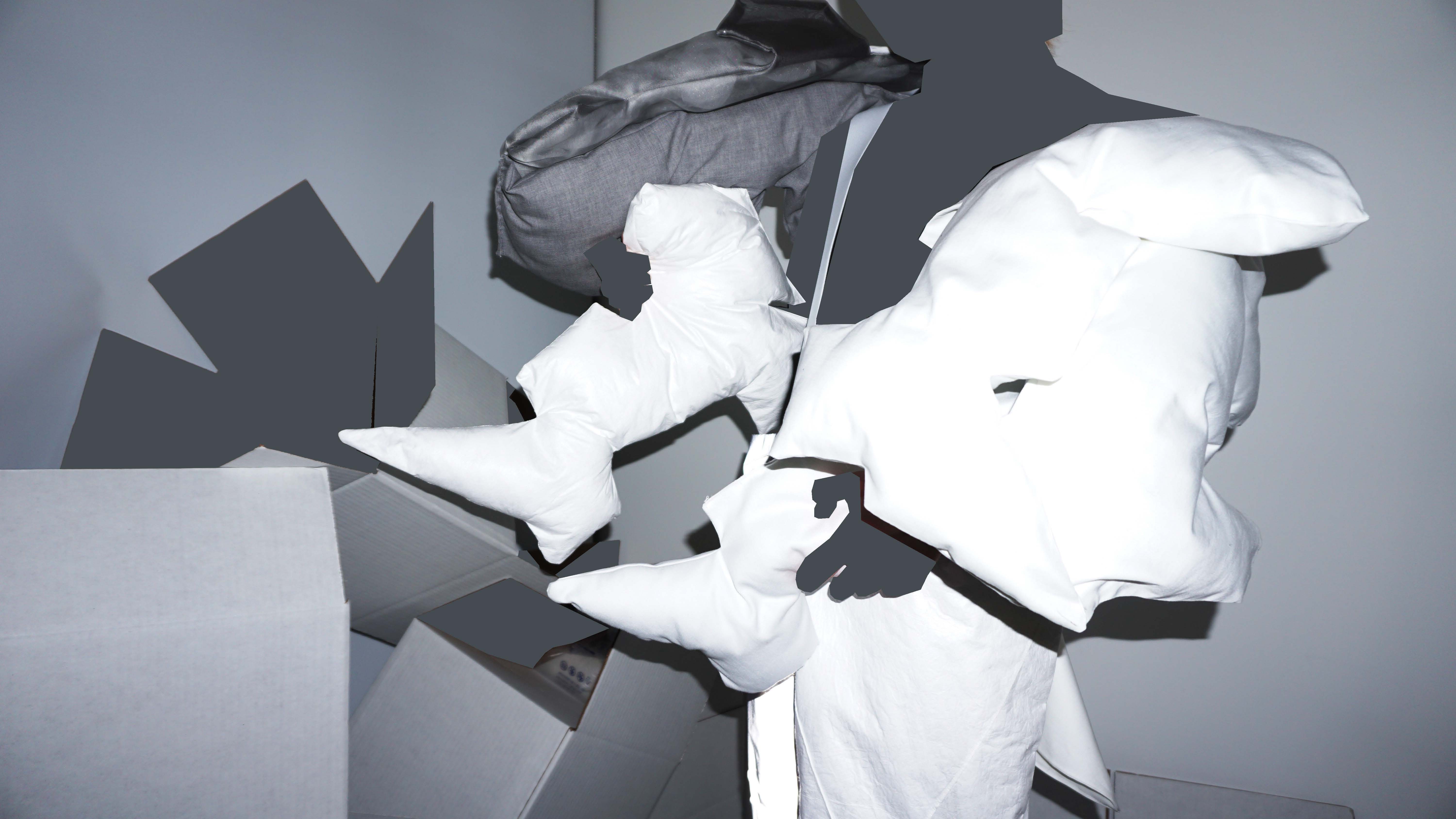 In the prevailing days, through perspectives of realistic consumers, they certainly wish to have more than a level of freshness in the garment itself, they seemingly want to be attracted by the entire shopping experience and the first impressions on the slogans, graphics, campaigns or even the advertising models or celebrities. However, in most elder male consumers' cases, they pay more attentions to the products, the quality of the garments, the colors whether they could wear in different occasions, the silhouette whether they might be having similar ones in the closet. Thus, the target audiences for my collection, I assume, will have a larger portion in younger generations and they accept the changes in their daily wearings. And they want to enlighten their wearing practices in an interesting way, but still looks comfortable and "normal" among their generations.
TOPs INSPIRATION SKETCHES
Box TOP 002
Box Trouser 003